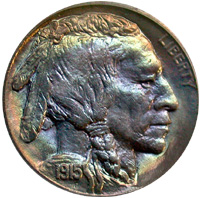 This site was created to serve as a guide for the popular Buffalo Nickel series. Also referred to as the Indian Head Nickel, this series has been extremely popular with collectors due to the classic depiction of a Native American chief and American Bison. Coins were minted from 1913 to 1938 with some extremely interesting varieties created along the way.
You will find a basic history of the Buffalo Nickel, mintages, coin specifications, and highlights. We try our best to provide accurate and useful information about this popular series to help enrich your collecting experience.
If you have any questions you can contact us via the form below or consult the terms of service.
For advertising inquiries, please also use the form below.